Oahspe Study and Faithism
URANUS RETURN OF 2028
A cycle of the Solar Vortex indicated by the orbital cycle of the planet Uranus being 84.3 years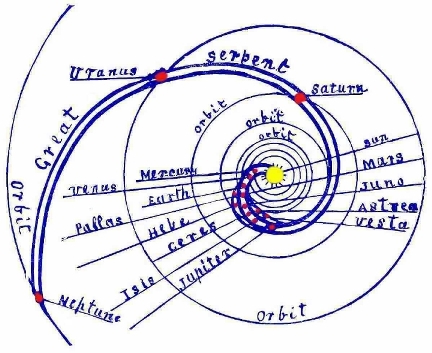 Let him who will become wise, enumerate the great lights of My serpent, for in such times I set aside things that are old, and establish My chosen anew.
Oahspe, Book of Jehovih; 04/7.4.
Strange but wonderfully important times we are living in. For instance, the world is in the throes of another Uranus return. The continual build of an unseen condensing pressure that man brings upon himself coming from his having ignored or set aside Jehovih and His wisdom during the past 84 years, is scheduled to reach its tipping point, and for man to form at least the irreversible heart or core of a sufficient resolve by or around 2028.
That tipping point date comes solely according to its (Uranus's) cycle, although some variation of a few years is normal, coming from the presence of other significant concurrent cycles. Too, past Uranus cycles have shown that the time of their resolutions partially resides with man and his resolve (see for instance 29/20.9-19 where man was required to reach a certain sense of righteousness before a war would end).
Previous Uranus returns:
● 84 years before 2028 was 1944 (WWII);
● 84 years before 1944 was 1860 (USA Civil War);
● 84 years before 1860 was 1775 (American Revolution);
● 84 years before 1775 was 1691 (the English Glorious Revolution of 1688 placed Parliament above the king, thus setting the precedent for its American Colonies to place in 1776 their own indigenous Continental Congress above the king, but in 1691 the Americans settled for ousting the most egregious of their Royal Governors);
● 84 years before 1691 was 1607 (Jamestown was founded, being the first permanent English settlement in Guatama);
● 84 years before 1607 was 1522 which saw a tide change coming from emergence of a coalescing Protestant Revolution combined with emergence of European nation-states and Islamic attacks against eastern Europe, which together resulted in not only the loss of papal prestige, position and power but knocked Catholicism off the alpha throne, never to be recovered.)
While Astrology is not a perfected craft, practicioners have associated the following attributes to Uranus (as shown in the image below). Note similarities to the conditions in the various times above.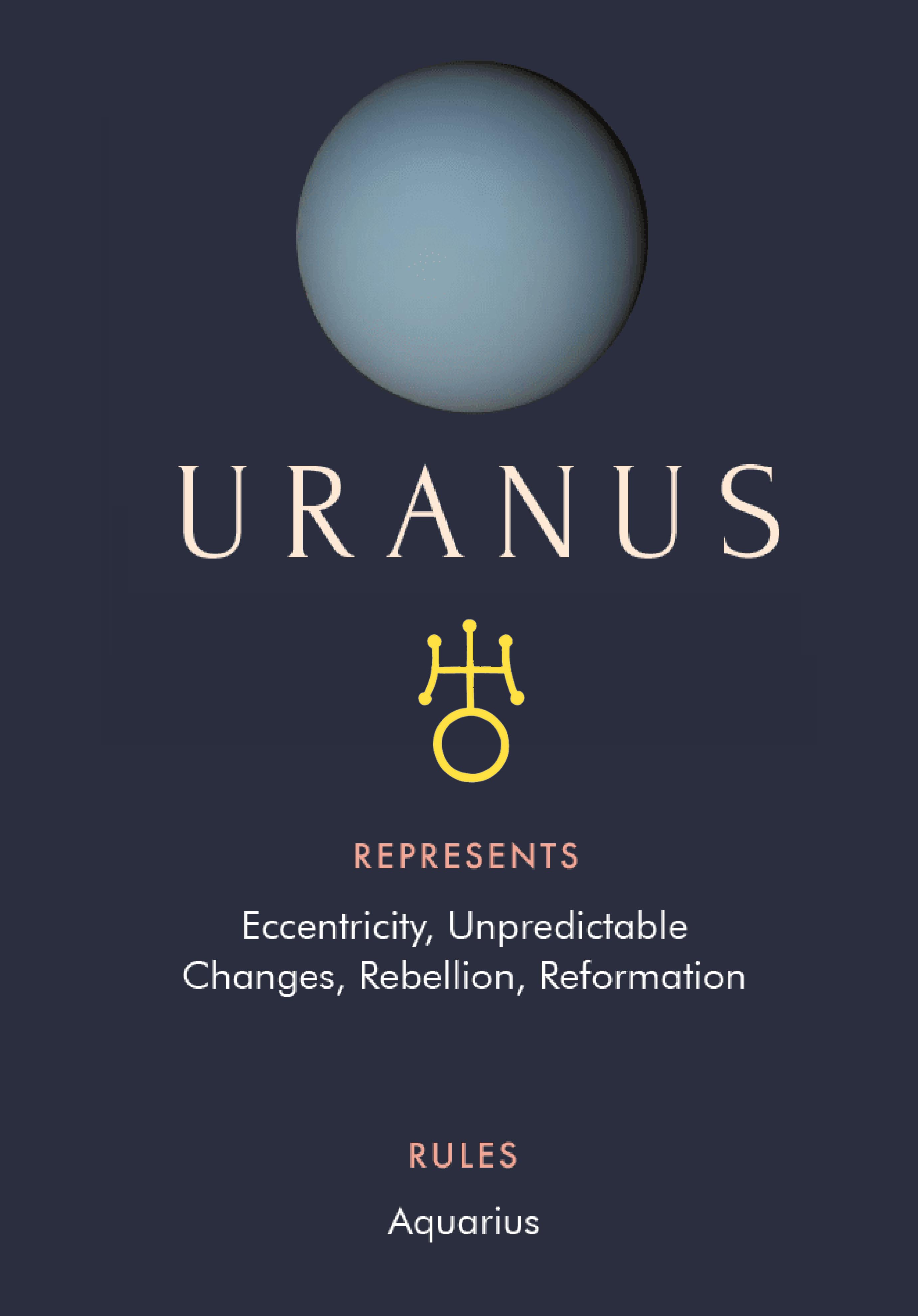 May the Love of the Ever Present All Highest open our hearts to heed His Voice in the coming times.
All Oahspe references are from the modern language edition: Oahspe Standard Edition
GO TO NEXT ARTICLE:
Clean-Up Time